About Us
Company Profile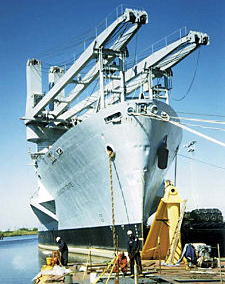 Ram Sri Ram General Contractor Pte Ltd (RSR) incorporated in 1989 is a Singapore based ship repair and ship building contractor providing ship and ship tank cleaning, pipe fitting, rigging and electrical services. The company has been servicing the Marine and Offshore industries and provides a comprehensive range of solutions and services which can be tailored to the specific needs of each client.
RSR is an independent organization with no commitments or affiliations with any corporate bodies or persons outside. Clients can fully rely on RSR's dependent and impartial service. Inspection and expediting personnel are multi-skilled, multi-disciplined and computer literate with years of experience. Services are provided in accordance with RSR, client and international quality standards, procedures, work instructions, guidelines and check lists. RSR also provides Project Management Support that covers the provision of a team of individuals to undertake a range of coordinated and well managed services
We also provide:
Quality Assurance, Quality Control and Inspections
Supervision and Monitoring
Contractor and Vendor Auditing
Control Planning and Scheduling
Validation of Work in Progress
Find Out More
The RSR Promise
Our company employs about 256 workers and another 244 in our associated companies in multi disciplines including engineers and technicians. We regularly engage a trusted pool of temporary contract engineers and technicians to support our operations.
RSR also ensures sufficient trained personnel within our permanent workers pool to comply with all safety regulations and fulfil prevailing safety requirements. With several Shipyard Safety Supervisors and Managers within our ranks, RSR is actively involved with shipyard safety activities. Having received Gold, Silver and bronze safety awards, we always update all safety requirements within the shipyard and our workshop.
RSR has 23 years experience in the ship repair and ship building industry. Our clients can be assured that their vessels are in good hands. Having worked on ships from major ship owners as well as most of the large shipyards in Singapore, you can expect the same level of expertise and quality put into the work done on your ships by RSR.
Our Clients
Keppel Shipyard Tuas
Keppel Shipyard Benoi
Keppel Shipyard – Gul Yard
Keppel FELS
Singapore Technologies Marine Limited – Tuas Yard
Singapore Technologies Marine Limited – Benoi
Single Buoy Moorings Inc. (SBM)
Maersk Singapore Pte Ltd
Prosafe Production Services Pte Ltd
AALBORG Industries Pte Ltd
Our Certifications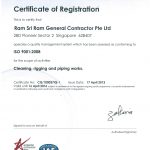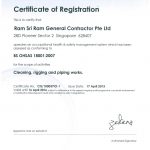 Our Awards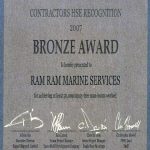 Bronze Award
Contractors HSE recognition 2007 Bronze award for achieving 50000 injury free man hours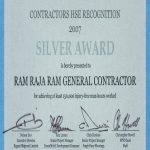 Silver Award
Contractors HSE recognition 2007 Silver award for achieving 150000 injury free man hours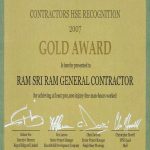 Gold Award
Contractors HSE Recognition 2007 for achieving 300,000 injury-free man hours